Our retail shop in Whangarei provides a range of products including seed, chemical, stock food, poultry food, bird seed, fertiliser, dog food and pest management.
And a friendly and knowledgeable staff to help you.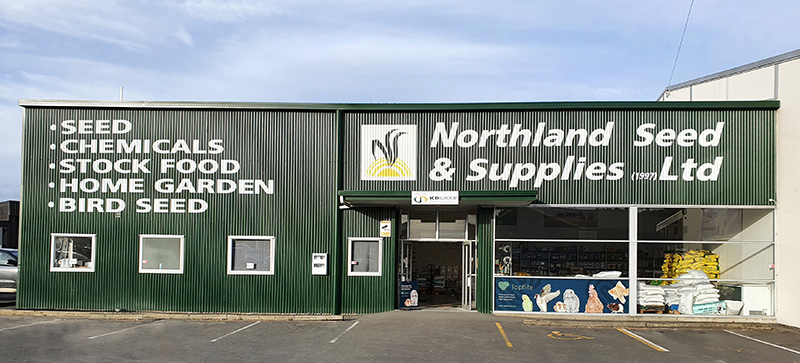 Welcome to Northland Seed & Supplies, Whangarei
Northland Seed & Supplies is a locally owned independent agricultural supplies business based in Whangarei, New Zealand.

Northland Seed & Supplies offers a wide range of products for farm, home and lifestyle blocks in the Northland region. We pride ourselves in being market leaders of farm service and technical advice specialising in the supply of pasture seed, forage crops, agricultural chemicals and stockfood.

Contact Our Team for quality advice.